Queen Ada Cardano Giveaways!
We decided to share the love with QUEEN's active delegators by giving away ~100 ADA every other epoch starting from E270!
In order to qualify, you need to be delegated with QUEEN and your stake needs to be active. 
If you aren't delegated with QUEEN but delegate in epoch N, your stake will be active with QUEEN in epoch N+2. 
For example, a delegator who delegates to QUEEN in E270 will be active with QUEEN from E272.
Winners are picked using Phil's Random Weighted Delegator picker on a livestream on Queen Ada's YouTube Channel
For latest giveaways, join Queen Ada Gang on Telegram and follow QUEEN's twitter @QueenAdaStaking
TOTAL GIVEN AWAY: ₳880 + 45 NFTs worth ~₳4700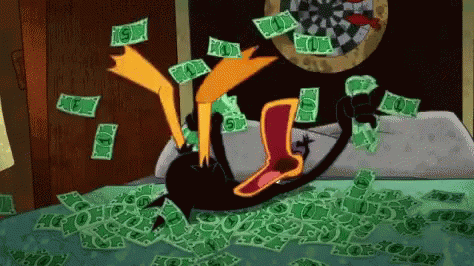 E306 (~400 $ADA) Giveaway
(61x 33 MILLION $HOSKY, 2x AdaCard, 1x Leonie Lovelace, 1x Camel Club, 1x cNFTcon,
1x HuskyHostler, 2x HOSKY C(ashGrab)NFTs)

E302 Giveaway (3x HypeSkull Resurrection, 2x AdaCard, 1x CNFT_Pinup, 1x AdaNinjaz, 1x Cardanojak, 4x cNFTcon)

E296 Giveaway (6x HypeSkull Resurrection CNFT + Genesis RadiationIII)

E290 Giveaway GOGUEN EDITION (HYPESKULL CNFT)

E288 Giveaway (₳50 + ₳30 + ₳20 + The Dragon CNFT + Queen AdaCard CNFT)

E285 Giveaway (₳50 + ₳30 + Purple Dragon CNFT + Queen AdaCard CNFT)

E283 Giveaway (₳50 + ₳30 + ₳20 + unsig 27099 CNFT + Wings of ADA CNFT)
E280 Giveaway (₳50 + ₳30 + Queen Adacard CNFT + Wings of Ada CNFT)

E278 Giveaway (₳50 + ₳30 + 2 x Wings Of ADA CNFT + ₳30)
E276 Giveaway (₳50 + ₳30 + 2 x AdaCard CNFT)
E274 Giveaway (₳50 + ₳30 + 2 x AdaCard CNFT)
E273 Giveaway (₳75 + ₳45 + CNFT)
E271 Giveaway (₳50 + ₳30 + CNFT)
E270 Giveaway (₳50 + ₳30 + CNFT)
Phil's Random Weighted Delegator Picker tool Demo